"Most scientific discoveries are like ripe fruit. They fall, and don't need much looking for. The merit is to find the right tree to lean on."
- Guido Münch. In Memoriam -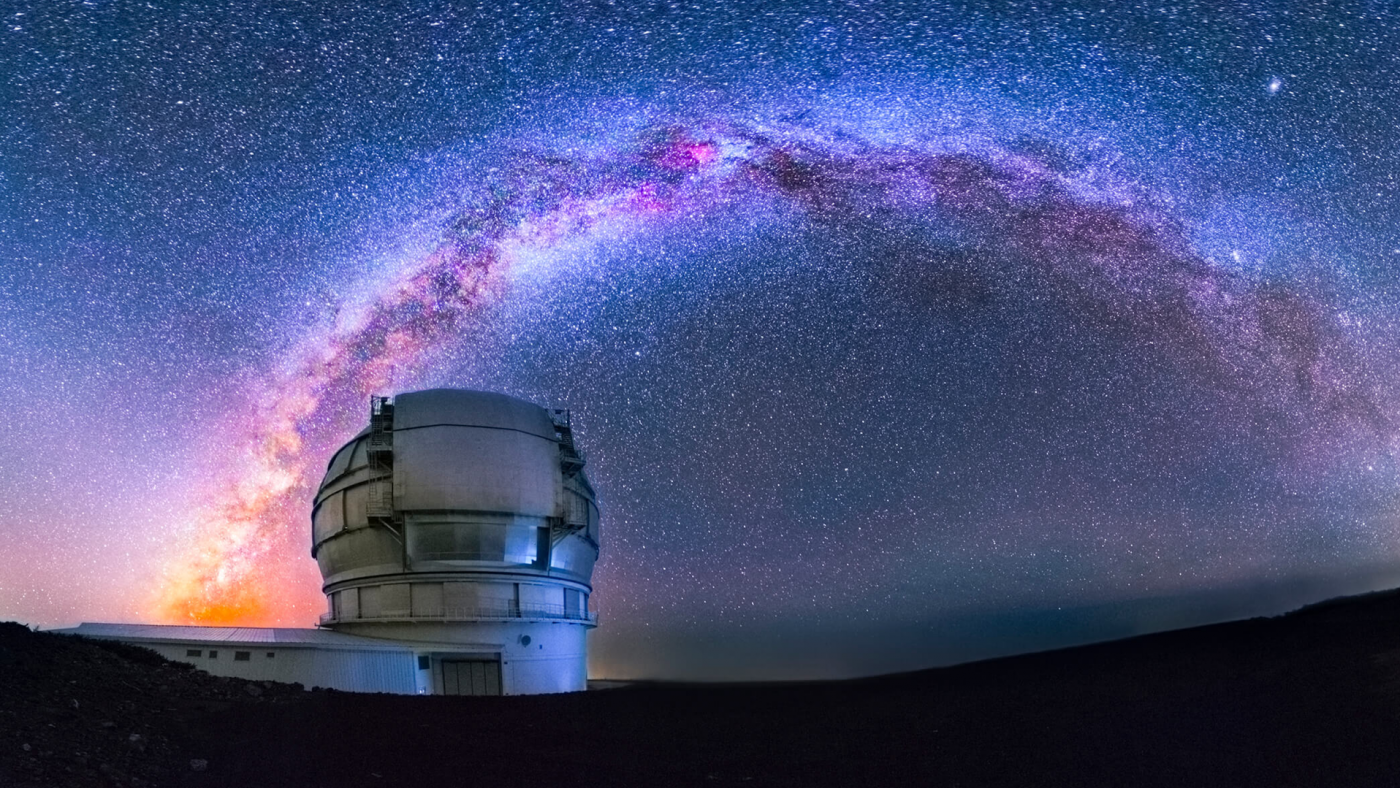 News
The CHEOPS mission measures the properties of one of the hottest and most extreme extrasolar planets

Astronomers find the first galaxy whose ultraviolet luminosity is comparable to that of a quasar

The first "ultrahot Neptune" is discovered

Astronomy and Literature, together again in La Palma

Natural darkness to preserve night-time ecosystems

Allande Stars: beyond the stars, closer to our culture
Events
Online Workshop "Dark and Quiet Skies for Science and Society"
Employment
PERSONAL LABORAL FIJO - 4 PUESTOS DE TRABAJO CON CATEGORÍA PROFESIONAL TITULADOS/AS SUPERIORES, EN EL MARCO DEL PROCESO DE ESTABILIZACIÓN DE PERSONAL LABORAL TEMPORAL. (4 INGENIEROS/AS PS-2020-001)

RESOLUCIÓN del Director del Consorcio Instituto de Astrofísica de Canarias por la que se convoca proceso selectivo para el ingreso como personal laboral fijo en el Instituto de Astrofísica de Canarias

PS-2020-025 Un contrato postdoctoral Astronomo IAC-NOT/One Postdoctoral contract Astronomo IAC-NOT

The IAC (Tenerife) announces ONE postdoctoral contract to work on topics within the research and technical project "Remote and/or robotic operation of the OOCC telescope", led by Dr. Alejandro Oscoz