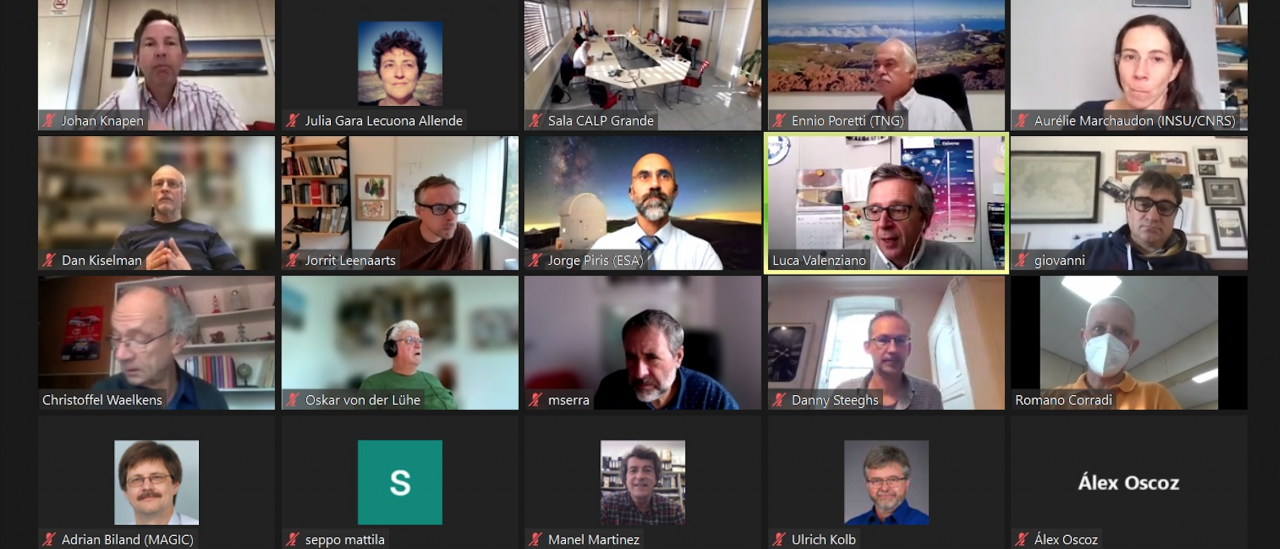 The International Scientific Committee (CCI) of the Observatories of the Instituto de Astrofísica de Canarias (IAC) has held recently its annual autumn meeting in La Palma and wants to express its solidarity with the people of La Palma during these trying times.
The CCI is the international board of the institutions present at the observatories in the Canary Islands.
For all the national and international research institutions and universities that are represented in this Committee, and especially those who have telescopes and other scientific installations at the Observatorio del Roque de los Muchachos, La Palma is not only a place we work in; it is the place where we have friends and family, the place where we have established roots.
Since the inauguration of the observatory in 1985, the work, life and destiny of many of us have been inextricably linked to La Palma. Many of us are Palmeros, if not by birth, by choice.
The CCI, through its local groups and the IAC, has worked during the past decades to establish a mutually beneficial relationship with the institutions and the people of La Palma. Our goals have always been to make La Palma one of the leading centres for astrophysical research globally and contribute to the economic and cultural development of the island.
That is why, in times like this, not only our hearts are with La Palma but also our hands.
From the very beginning of the volcanic crisis, we have been devoting our human resources and assets to help the island and its population by providing relevant scientific information and collaborating with PEVOLCA and all local authorities.
Beyond that, we are also joining the programmes that the IAC is setting in motion to assist the affected islanders and are pooling resources with our international partners to help alleviate the situation of the families that have been affected by the volcano.
We are aware of the exceptional resilience and fortitude of the Palmeros. We will continue to strengthen our collaboration and engagement with La Palma and you can rest assured that we will contribute as much as we can to its recovery.