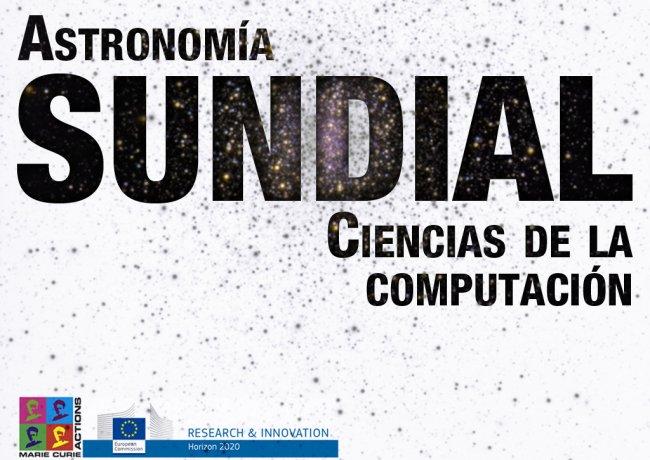 SUNDIAL (SUrvey Network for Deep Imaging Analysis and Learning) is a new "Marie Curie" European Innovative Training Network (ITN) which will start in April 2017 and in which the Instituto de Astrofísica de Canarias (IAC) will play a key role. The objective of the network is to train young researchers in computer science and astronomy and, in particular, in the automated learning of large quantities of data, "big data", to answer basic questions about the evolution of the properties of galaxies while opening up the field of automatic structure recognition.
The IAC will participate in SUNDIAL via the astrophysicists who are researchers at the Institute Johan Knapen, who will be vice-president of the network, and Ignacio Trujillo, and will contract a young researcher ( ESR, early stage researcher) whose field of study will be "Astronomical interpretation of streams and faint features". In addition, the IAC will lead the outreach work of SUNDIAL and will organize a working meeting in Tenerife.
The network will provide advances towards the understanding of the formation and evolution of galaxies, via techniques which classify and detect structures using huge data bases. Among the aims are the detection of ultradiffuse galaxies and their remnants, an area where the IAC has recognized experience. Additionally, SUNDIAL will foment, by uniting astronomers and engineers of the academic and private sectors, the general application of its research to society, such as in medical imaging and remote sensing.
SUNDIAL comprises nine academic nodes, and five companies: IBM, Target, ADCIS, CleverFranke, and Vicomtech-IK4, being the latter a Spanish company. Funded by the European Commission to the tune of 3.7 million euros, it will be led by Professor Reynier Peletier, of the University of Groningen (the Netherlands) where the manager of the network will be situated. The network will count on 14 researchers for its duration of 4 years.
The ITN's such as SUNDIAL foment scientific excellence and innovation by companies, and improve the professional prospects of the research personnel by developing their enterprise ability, their creativity, and their innovation. These networks are within the framework of the Marie Curie actions of the Horizon 2020 programme, the largest programme of research and innovation of the European Union.