Total budget of the action
23.223.594,98 €
Amount granted to the IAC Consortium
19.587.729,00 €
Description
uno en el hemisferio norte y otro en el sur, que cubrirán todo el cielo. Pretende abarcar una sensibilidad y un rango de energías en el espectro electromagnético (entre decenas de Gigaelectronvoltios -GeV- y cientos de Teraelectronvoltios-TeV-); un orden de magnitud superior al de la generación de telescopios actual CTA permitirá desarrollar por completo el potencial científico-tecnológico de este nuevo campo de la Astrofísica y abrirá la puerta a nuevos e inesperados descubrimientos en Astrofísica, Física Fundamental y Cosmología. El nodo Norte estará ubicado en el Observatorio del Roque de los Muchachos (ORM) del Instituto de Astrofísica de Canarias, en la isla de La Palma, y ​​estará formado por una red de 19 telescopios, cuatro de ellos de gran tamaño (LST;23 metros de diámetro), que constituye el objeto de la presente solicitud, 
Related projects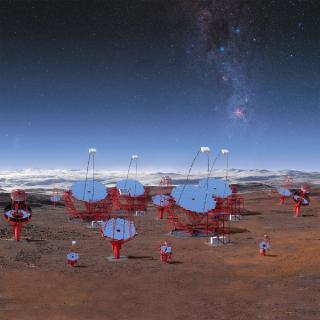 IACTEC Large Telescopes: Cherenkov Telescope Array - CTA
The CTA is an initiative which is planning the construction of a new generation of Cherenkov Telescopes to study the universe in very high energy gamma-rays. Gamma-rays carry information about the most violent and extreme events in the universe.