Address
Edificio IACTEC, Parque Tecnológico de La Laguna (Parque de las Mantecas) 38320 San Cristóbal de La Laguna,Tenerife, España
Description
Se trata de una formación de 1.5 horas, mixta - presencial (edificio IACTEC en La Laguna) y telemática (retransmitida por zoom simultáneamente).
El objetivo es enseñar al profesorado a usar la herramienta Sentinel Hub EO Browser (el repositorio de libre acceso de imágenes de la Tierra, del programa Copérnico de la Agencia Espacial Europea), como herramienta para trasladar al alumnado valores de sostenibilidad, gracias al análisis con imágenes de fenómenos como incendios o contaminación lumínica nocturna, así como generar contenido visual de gran belleza con imágenes de nuestro planeta.
La fecha prevista para el curso es el viernes 2 de Junio de 16:00 a 17:30. Se aceptarán solicitudes de inscripción (a través de este formulario) hasta el 31 de Marzo. En función del éxito de la convocatoria, tenemos previsto realizar un segundo encuentro el 30 de Junio en el que el profesorado asistente exponga las actividades que han realizado con esta nueva herramienta en sus respectivos centros. 
Esta actividad se enmarca dentro del proyecto Planet Change, una colaboración internacional en la que participa el IAC. La misión de este proyecto es divulgar la sostenibilidad usando el Espacio como contexto, y además mostrar al alumnado a partir de 16 años las opciones profesionales relacionadas con el sector espacial. Está financiado por la Comisión Europea a través del programa Erasmus+.
Related projects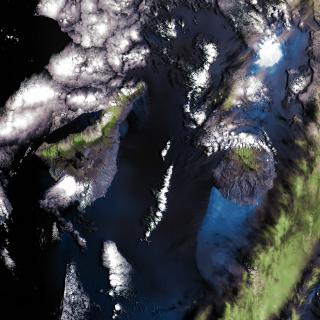 Development of optical payloads for mini and micro satellites for earth observation from low orbits.