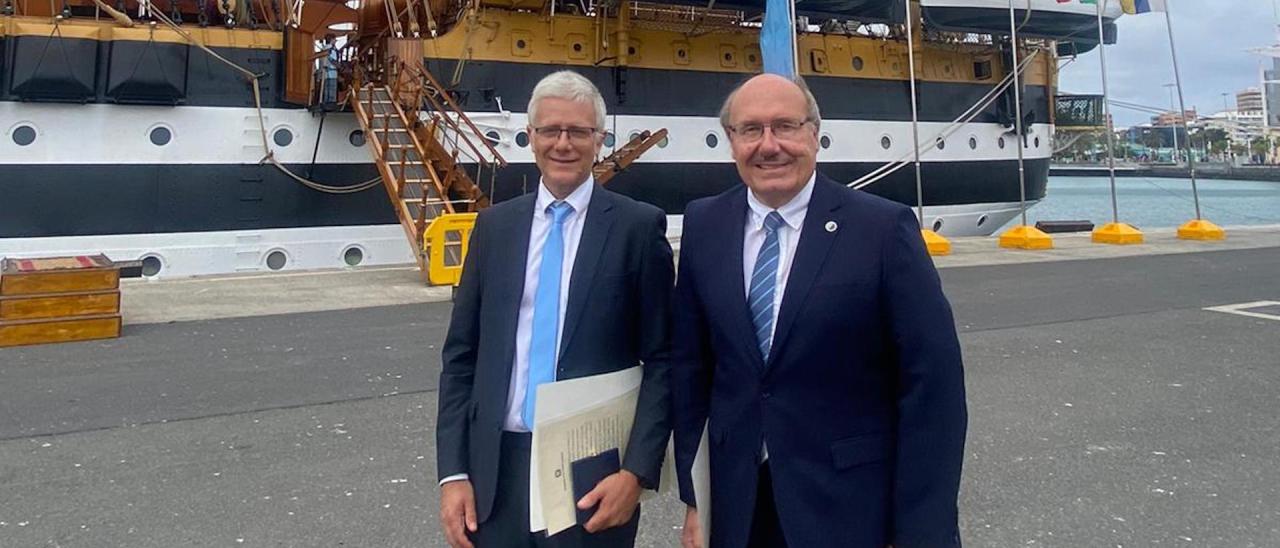 The Italian Ambassador to Spain, Giuseppe Buccino Grimaldi, on behalf of the President of the Italian Republic, Sergio Mattarella, has decorated Rafael Rebolo, Director of the Instituto de Astrofísica de Canarias (IAC), and Romano Corradi, Director of the Gran Telescopio Canarias (GTC or Grantecan), with the distinction of "Knight of the Order of the Star of Italy" in recognition of the promotion of Spanish-Italian scientific collaboration.

The ceremony took place on 21 July on board the training ship Amerigo Vespucci, which set sail from the port of Genoa on 1 July for its second round-the-world voyage. The historic sailing ship of the Italian Navy docked on the island of Gran Canaria on 19 July, where it stayed for three days before setting sail back to the African continent.

The Order of the Star of Italy is an honorary institution of the Italian Republic and distinguishes those persons who have acquired special merits in the promotion of friendly relations with Italy.