Durant, M.; van Kerkwijk, M. H.
Bibliographical reference
The Astrophysical Journal, Volume 680, Issue 2, pp. 1394-1397.
Description
After our tentative detection of an optical counterpart to CXOU J010043.1-721134 from archival Hubble Space Telescope (HST) imaging, we have followed up with further images in four bands. Unfortunately, the source originally identified is not confirmed. We provide deep photometric limits in four bands and accurate photometry of field stars around the location of the magnetar.
Related projects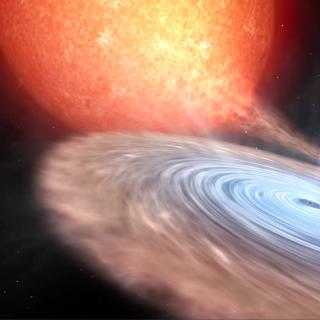 Black holes, neutron stars, white dwarfs and their local environment
Accreting black-holes and neutron stars in X-ray binaries provide an ideal laboratory for exploring the physics of compact objects, yielding not only confirmation of the existence of stellar mass black holes via dynamical mass measurements, but also the best opportunity for probing high-gravity environments and the physics of accretion; the most