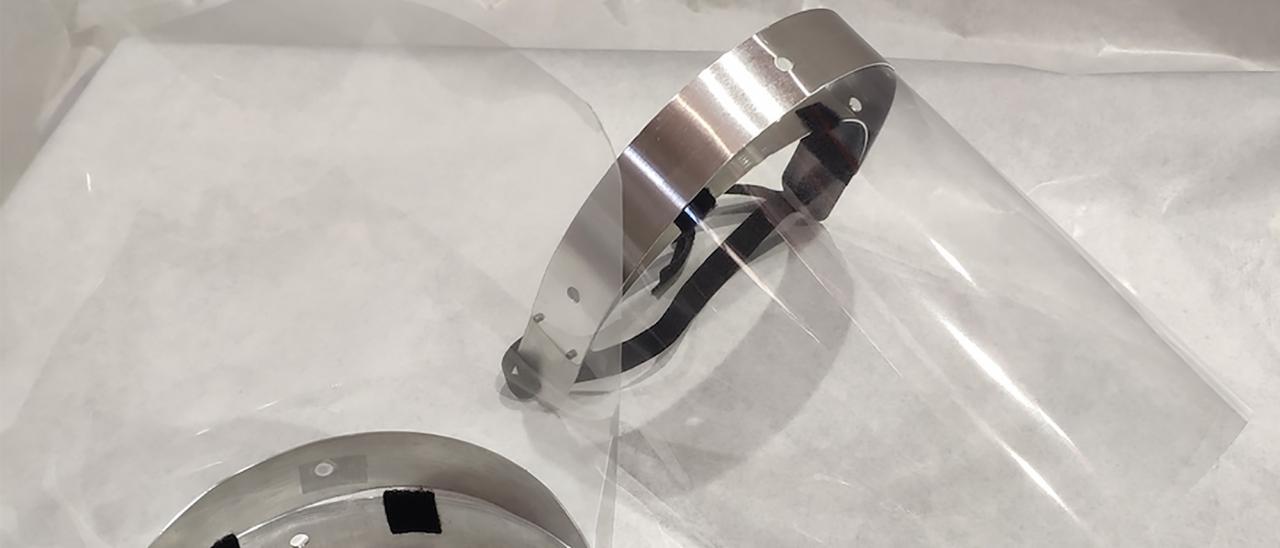 The Technology Division of the Instituto de Astrofísica de Canarias (IAC) has started to design and manufacture protective screens and other sanitary material to shield against the COVID-19 virus.
At the request of a number of institutions, the Department of Mechanical Engineering at the IAC has designed a protective screen, which, after receiving the approval of a prototype, has started to be manufactured in series in the Mechanical Workshop of the IAC in La Laguna. At the time of writing, a total of 150 units has been distributed to the City Council of San Cristóbal de La Laguna, and the Official College of Pharmacists of Santa Cruz de Tenerife and there are other entities, such as the Canary Association for the Autism Spectrum Disorder (APANATE) which could receive some of them during the coming week. The aim is to produce 630 screens, with a production rate of 50 per day.
In addition, the IAC is also collaborating with pneumologists at the University Hospital of the Canaries to produce a prototype of a connector, which will then be validated, of a breathing system with a reservoir bag and a PEEP¨(Positive Pressure after Breathing Out) valve.
The objective is to make a prototype which will allow a universal connection between containers available in all hospitals, to administer oxygen which simulates a CPAP (Continuous Positive Airway Pressure) with a reservoir bag, which can prevent hyperoximia (insufficient oxygen intake) and avoid the need to go into an intensive care unit, or high complexity unit.
The IAC also is making available to the authorities all of its capacity and technical means to help in the emergency situation caused by the CÖVID-19 virus infection.