Trifonov, T.; Caballero, J. A.; Morales, J. C.; Seifahrt, A.; Ribas, I.; Reiners, A.; Bean, J. L.; Luque, R.; Parviainen, H.; Pallé, E.; Stock, S.; Zechmeister, M.; Amado, P. J.; Anglada-Escudé, G.; Azzaro, M.; Barclay, T.; Béjar, V. J. S.; Bluhm, P.; Casasayas-Barris, N.; Cifuentes, C.; Collins, K. A.; Collins, K. I.; Cortés-Contreras, M.; de Leon, J.; Dreizler, S.; Dressing, C. D.; Esparza-Borges, E.; Espinoza, N.; Fausnaugh, M.; Fukui, A.; Hatzes, A. P.; Hellier, C.; Henning, Th.; Henze, C. E.; Herrero, E.; Jeffers, S. V.; Jenkins, J. M.; Jensen, E. L. N.; Kaminski, A.; Kasper, D.; Kossakowski, D.; Kürster, M.; Lafarga, M.; Latham, D. W.; Mann, A. W.; Molaverdikhani, K.; Montes, D.; Montet, B. T.; Murgas, F.; Narita, N.; Oshagh, M.; Passegger, V. M.; Pollacco, D.; Quinn, S. N.; Quirrenbach, A.; Ricker, G. R.; Rodríguez López, C.; Sanz-Forcada, J.; Schwarz, R. P.; Schweitzer, A.; Seager, S.; Shporer, A.; Stangret, M.; Stürmer, J.; Tan, T. G.; Tenenbaum, P.; Twicken, J. D.; Vanderspek, R.; Winn, J. N.
Bibliographical reference
Description
Spectroscopy of transiting exoplanets can be used to investigate their atmospheric properties and habitability. Combining radial velocity (RV) and transit data provides additional information on exoplanet physical properties. We detect a transiting rocky planet with an orbital period of 1.467 days around the nearby red dwarf star Gliese 486. The planet Gliese 486 b is 2.81 Earth masses and 1.31 Earth radii, with uncertainties of 5%, as determined from RV data and photometric light curves. The host star is at a distance of ~8.1 parsecs, has a J-band magnitude of ~7.2, and is observable from both hemispheres of Earth. On the basis of these properties and the planet's short orbital period and high equilibrium temperature, we show that this terrestrial planet is suitable for emission and transit spectroscopy.
Related projects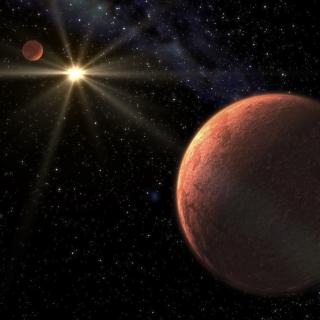 Very Low Mass Stars, Brown Dwarfs and Planets
Our goal is to study the processes that lead to the formation of low mass stars, brown dwarfs and planets and to characterize the physical properties of these objects in various evolutionary stages. Low mass stars and brown dwarfs are likely the most numerous type of objects in our Galaxy but due to their low intrinsic luminosity they are not so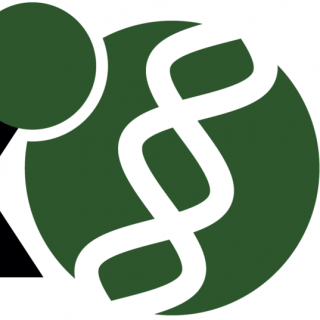 Exoplanets and Astrobiology
The search for life in the universe has been driven by recent discoveries of planets around other stars (known as exoplanets), becoming one of the most active fields in modern astrophysics. The growing number of new exoplanets discovered in recent years and the recent advance on the study of their atmospheres are not only providing new valuable