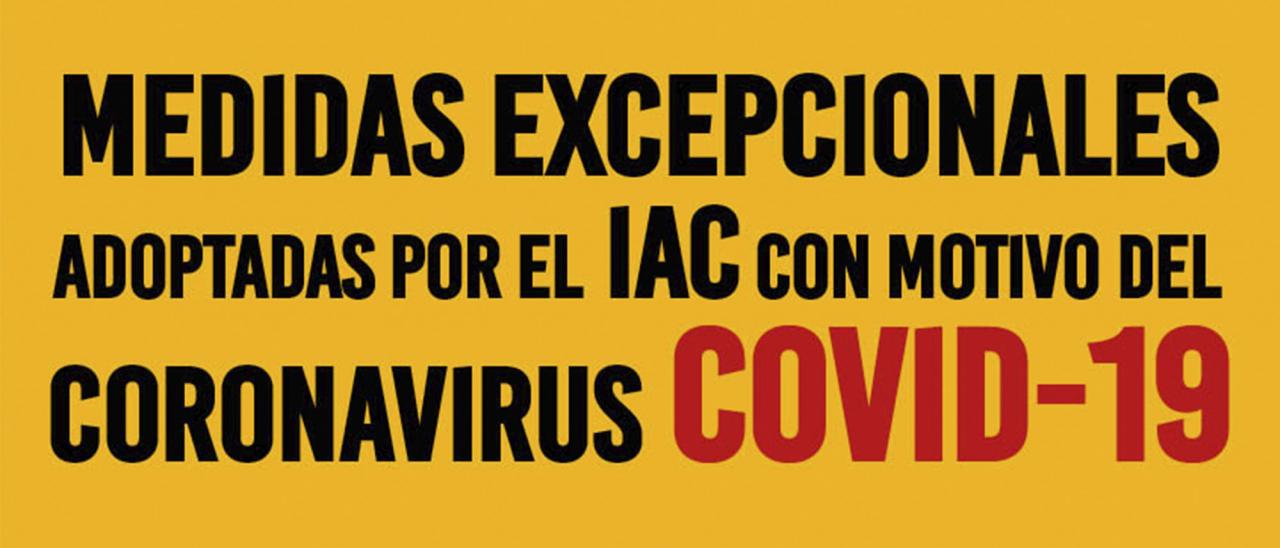 In applying the latest measures adopted by the Government of Spain because of the health crisis due to the coronavirus COVID-19, which extend the state of alarm up till 00.00 hours on 26th April, but which apply the rules before 30th March, the Management Committee of the Instituto de Astrofísica de Canarias (IAC) has decided to re-establish the conditions existing in the last fortnight of March in its installations.
THE OBSERVATORIES
The Observatorios de Canarias will renew scientific operations but in a restricted access mode.  The operation of the telescopes which function remotely will be restarted. The robotic telescopes which work automatically will be in full operation. A support and maintenance service for the instruments guaranteeing that they and the telescopes work correctly has been defined. The observations needing an astronomer at the telescope will be performed in service mode, so that a specialist astronomer from the institutions will do it. The residences of the Observatories will work in minimum services mode, to support the workers who need to be up on the mountains, and at all events always ensuring the protocols of extreme security for the personnel.
HEADQUARTERS
In the headquarters of the IAC as much of the work as possible will be carried out remotely, and the presence of personnel will be required only for essential activities which cannot be done any other way. These essential services requiring the presence of personnel were defined for the period from 16th to 30th March. This situation will be maintained until 26th April, save for contrary indication.
REMOTE WORKING. The ISC will continue to keep working mainly by on-line means.
PERMISSION FOR MOBILITY.  Mobility of personnel will be limited to performing essential services.
MAXIMUM OPERATIONALITY OF THE INFORMATICS SYSTEMS OF THE IAC. The operationality and working will be guaranteed.
LA PALMA SUPERCOMPUTER. This will be kept fully operational.
COLLECTION AND OUTWARD GOODS DELIVERY. Post will be collected on Wednesdays and goods will be received on Thursdays (with a previous appointment via consultas [at] iac.es
PAYMENTS IN CASH. These are suspended for the time being
COLLECTION AND HANDLING OF BILLS ON PAPER. These are also suspended. Only electronic billing will be accepted on https://iac.sede.gob.es/ or via the Common Electronic Register of the AGE.
MORE INFORMATION AND DETAILS: consultas [at] iac.es 
INFORMATION FOR THE MEDIA AND ASTRONOMICAL CONSULTATIONS
We will continue to inform via our web https://www.iac.es/ and social media, attending to the communications media and giving astronomical advice at the email address prensa [at] iac.es
Working together we will overcome this world health crisis more quickly and better.