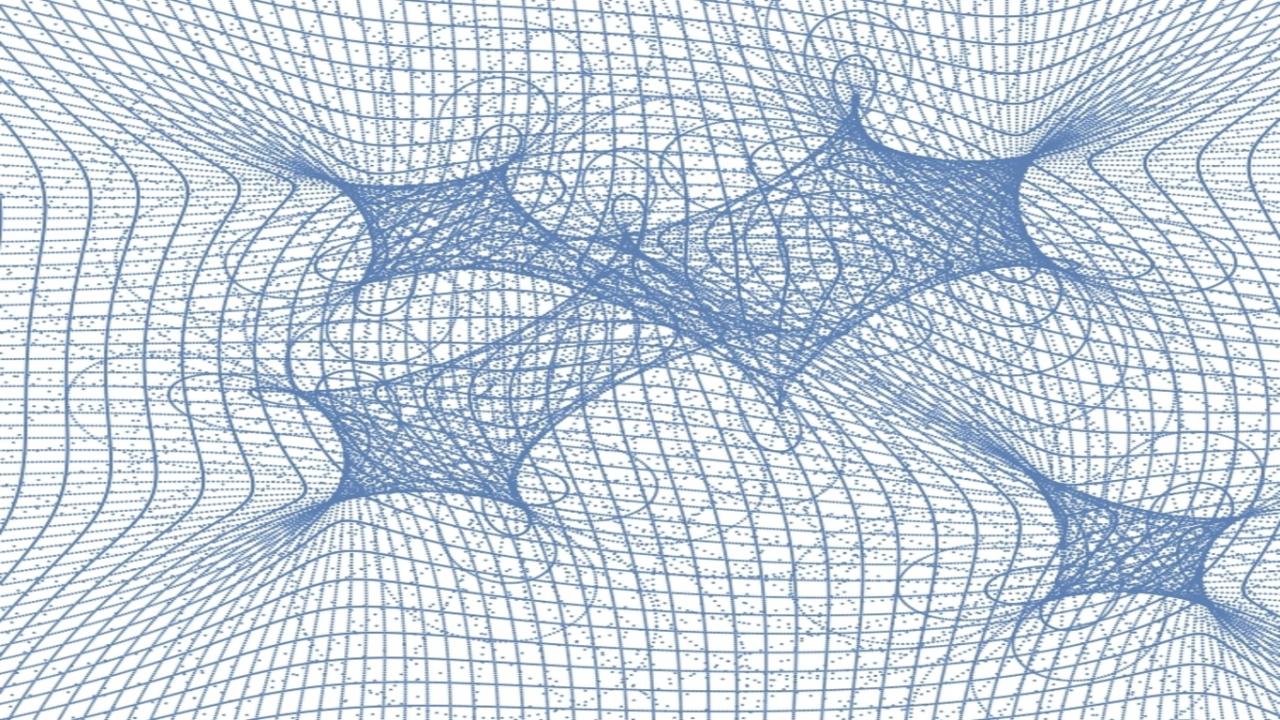 General data

Description

Introduction

Gravitational lenses are a powerful tool for Astrophysics and Cosmology. The goals of this project are: i) to obtain a robust determination of the Hubble constant from the time delay measured between the images of a lensed quasar; ii) to study the individual and statistical properties of dark matter condensations in lens galaxies from microlensing on the images of lensed quasars; iii) to study the unresolved structure of quasars (broad and narrow emission line and continuum emission regions) from induced variations by microlensing in the photometry of the lensed quasar images as well as in the profile of their emission lines; iv) to study the variation of dust extinction properties with redshift from the determination of extinction curves in lens galaxies; (v) to develop new numerical and statistical methods to study microlensing and (vi) to detect exoplanets through gravitational microlensing.
Members of the project
Highlights and results

We have introduced a new method to measure the masses of the supermassive black holes of the quasars based on the gravitational redshift of the ultraviolet lines of the iron (UV Fe III). The calculated masses are in agreement with the estimates obtained using the virial theorem.
Scientific activity

Publications related

A Study of Gravitational Lens Chromaticity Using Ground-based Narrowband Photometry

We present observations of wavelength-dependent flux ratios for four gravitational lens systems (SDSS J1650+4251, HE 0435-1223, FBQ 0951+2635, and Q 0142-100) obtained with the Nordic Optical Telescope. The use of narrowband photometry, as well as the excellent seeing conditions during the observations, allows us to study their chromatic behavior

Mosquera, A. M. et al.

Microlensing of Quasar Broad Emission Lines: Constraints on Broad Line Region Size

We measure the differential microlensing of the broad emission lines between 18 quasar image pairs in 16 gravitational lenses. We find that the broad emission lines are in general weakly microlensed. The results show, at a modest level of confidence (1.8σ), that high ionization lines such as C IV are more strongly microlensed than low ionization

Falco, E. et al.

Statistics of Microlensing Caustic Crossings in Q 2237+0305: Peculiar Velocity of the Lens Galaxy and Accretion Disk Size

We use the statistics of caustic crossings induced by microlensing in the lens system Q 2237+0305 to study the lens galaxy peculiar velocity. We calculate the caustic crossing rates for a comprehensive family of stellar mass functions and find a dependence of the average number of caustic crossings with the effective transverse velocity and the

Mediavilla, E. et al.

Talks related

No related talks were found.

Conferences related

No related conferences were found.